The Perfect Custom Wedding Dress
I am often asked to list my favorite custom wedding dress. As a designer, you're tempted to believe that it's the brilliance of the design that decides that.
In truth, the real factors are a positive experience and the valuable lessons learned along the way. Designing Mae Lynn's custom wedding helped me grow as business owner. I understood that my services should focus only on the customer. Only then can you present a product that is needed. This product becomes the perfect product, the perfect dress for that one customer.
Custom Wedding Dress Requirements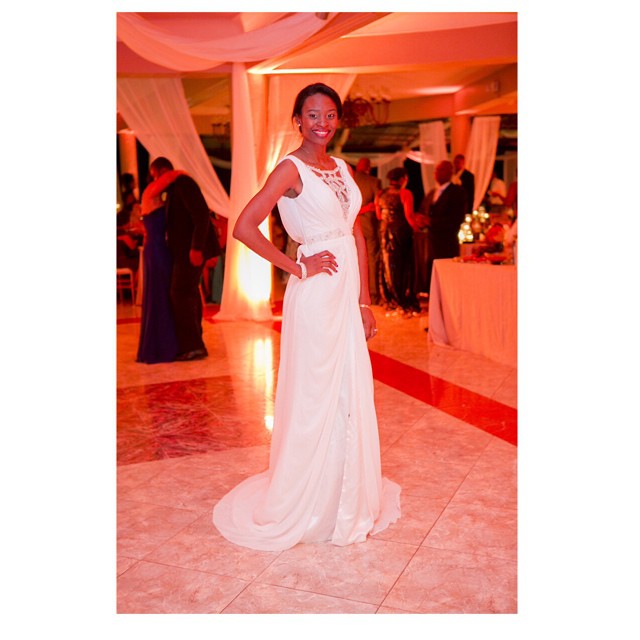 When you design a custom wedding dress, you must assess what is truly needed. With MeJeanne Couture, I achieve this through my many conversations with the client and by asking key questions. Only then can a designer extrapolate the requirements for the dress.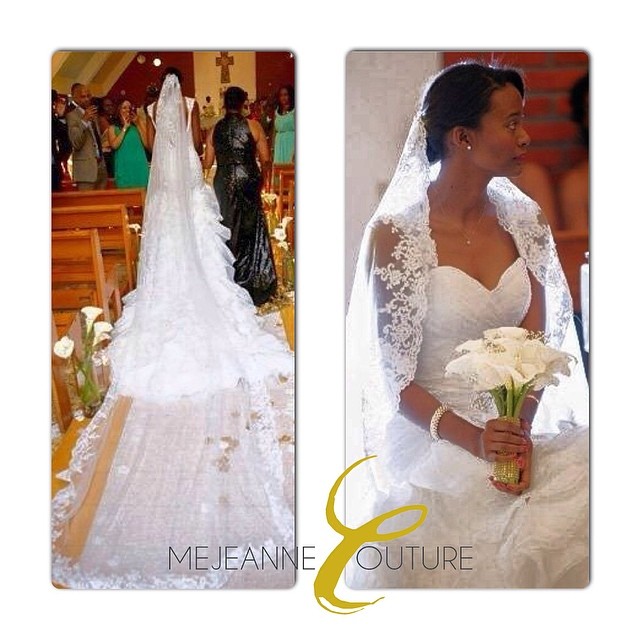 Mae Lynn wanted a dress fit for a queen. Her wedding was taking place in Port-au-Prince, Haiti. Before designing the custom wedding dress, I wanted to get to know her through conversation.
I delighted in her sensitive and wildly humorous personality. Athletic, she possessed a spectacularly toned body. As soon as I saw her photos one thing was obvious. Her custom bridal gown had to showcase her well defined shoulders and tall figure.
I was grateful that Mae Lynn trusted my judgement. As a custom wedding dress designer, my role is to help you save considerable, energy and money. I design you the dress that fits your personality and body shape. With your bridal gown out of the way, you can focus on the more cumbersome aspects of your wedding.
How to Reflect a Customer's Personality in a Custom Wedding Dress
We decided on a bridal gown that revealed her beautiful shoulders and her toned arms. The custom wedding dress was held by two bands of lace carefully threading around her clavicles. With nice pleats, it descended effortlessly to her waist i. Finally, it anchored  nicely on her left hip with a white bouquet made of fabric
The wedding dress wrapped magnificently below her waist, a testament to a desirable curves. Above her knees, the custom bridal gown opened up majestically into a stunning pattern of narcissus flowers.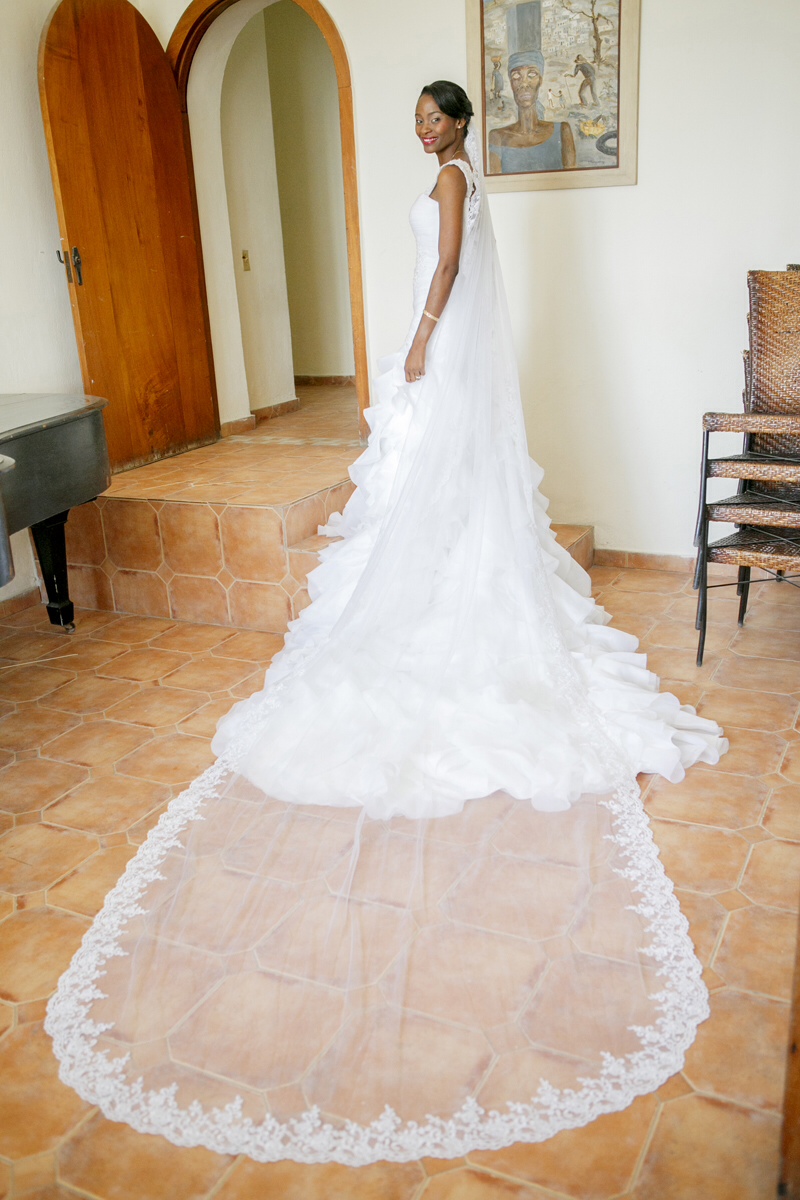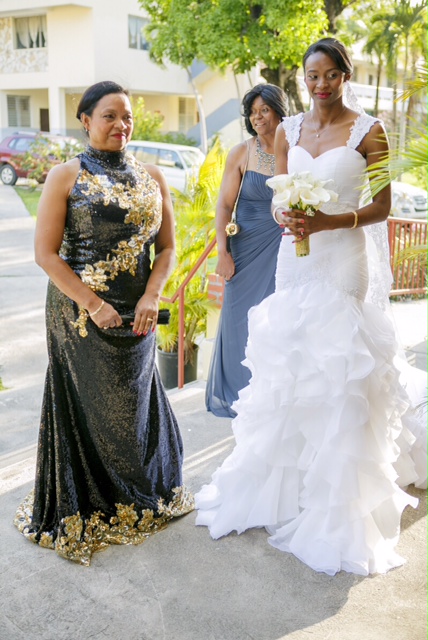 The bottom of this custom wedding dress stood as an asymmetric marvel.  The front constructed was made to reveal Mae Lynn's exquisite shoes. The back of the custom bridal gown extended further.
How could I forget this magnificent train I designed for Mae Lynn. This queenly train  followed Mae Lynn's statuesque figure for a whole 5 feet. Wow!
All part of the features that come with a MeJeanne Couture custom wedding dress. Custom Design with
Custom Fit
!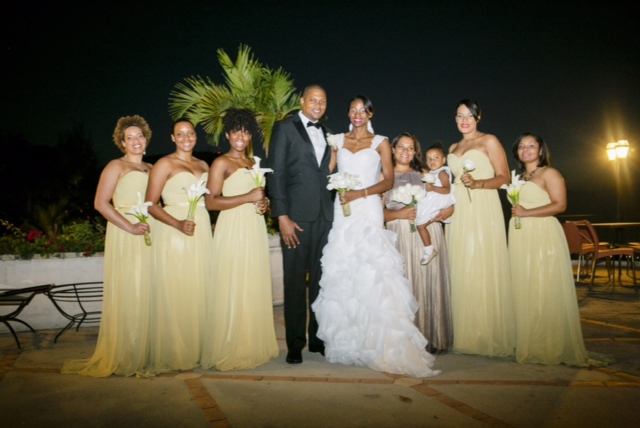 Unforgettable Wedding
I constructed Mae Lynn's bridesmaids' dresses. As bonus I also designed the dress her mother wore. Frankly, I hope that  similar customers will come over and over again.
 What I Learned as a Custom Wedding Designer
As a designer, you use your skills to give life to ideas.