Dream Gown
---
One thing Nathalie wanted was some lace incorporated in her dream wedding dress. But had a set budget in mind.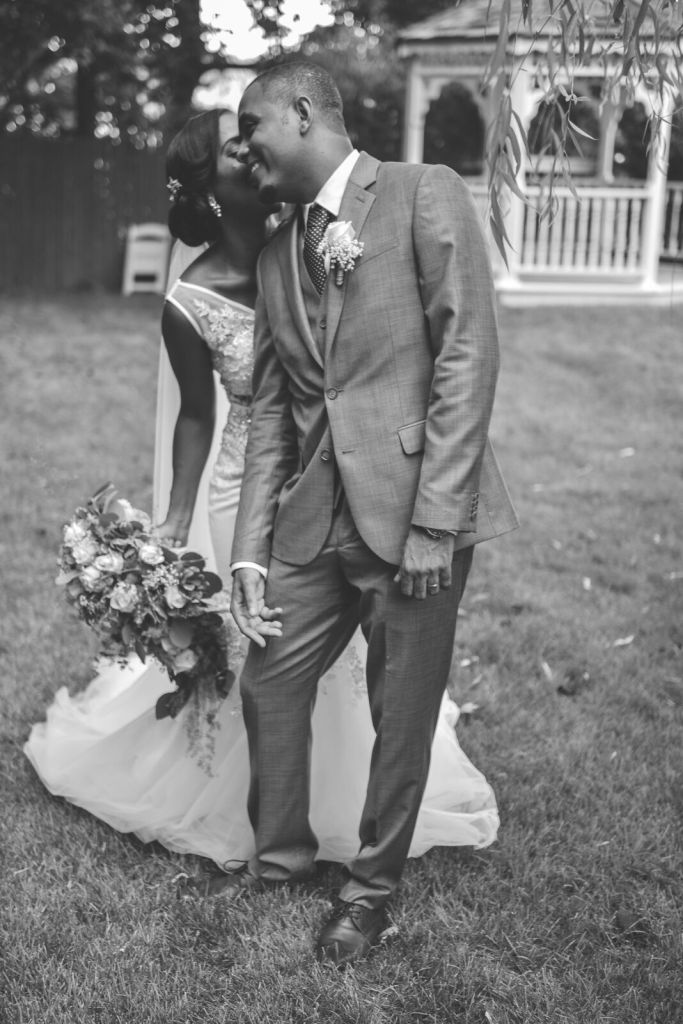 And also the fact that she was still losing her pregnancy weight she was worried that if she waited until last minute she wouldn't find her dream bridal gown.
With all those factors involved, only a custom design and custom fit bridal gown will take these into consideration.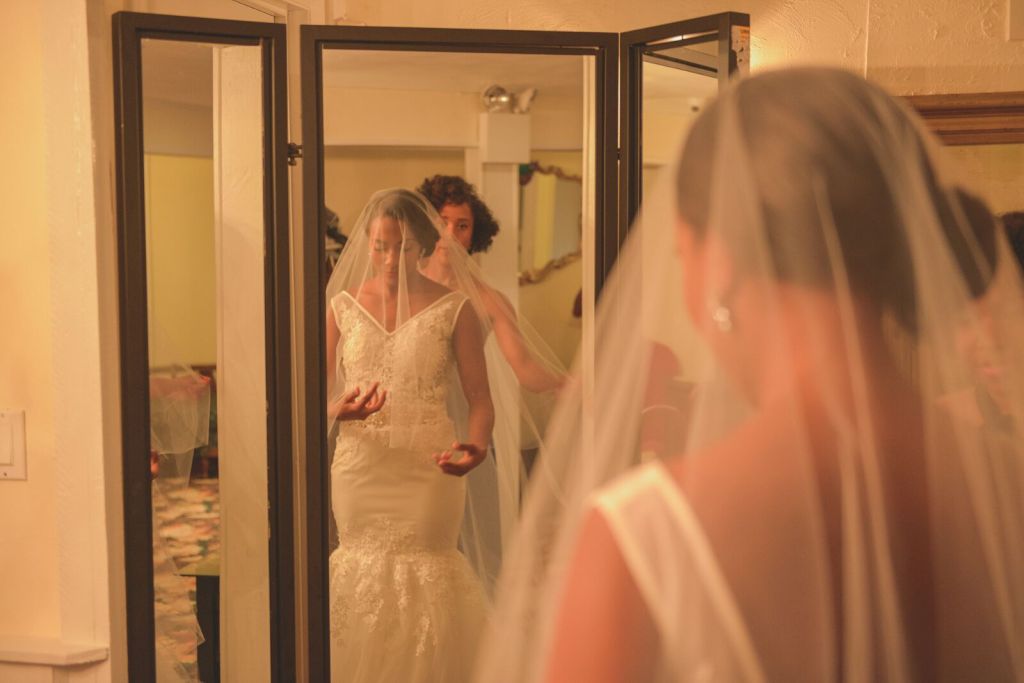 Making the Perfect Custom Wedding Dress
---
At MeJeanne Couture we require less than 4 months to make your dream dress for you so the weight you have plenty of time to lose it and get the body you desire for your dream dress.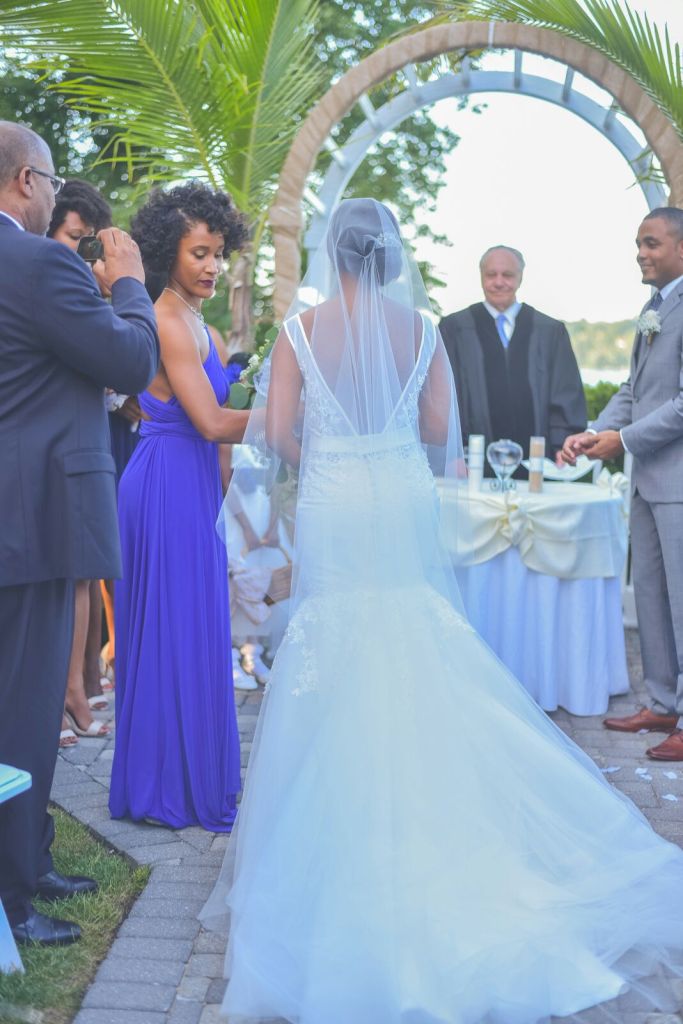 Moreover we make sure that no matter what we meet your budget and give you options to choose from.
After she had approved her sketched we had started on the process that took us less than 2 months…
When she came for her fitting she was thrilled, everything fitted to perfection, the minor adjustment we had to do was around her shoulder and the beaded belt I chose to add last minute needed to fit her right.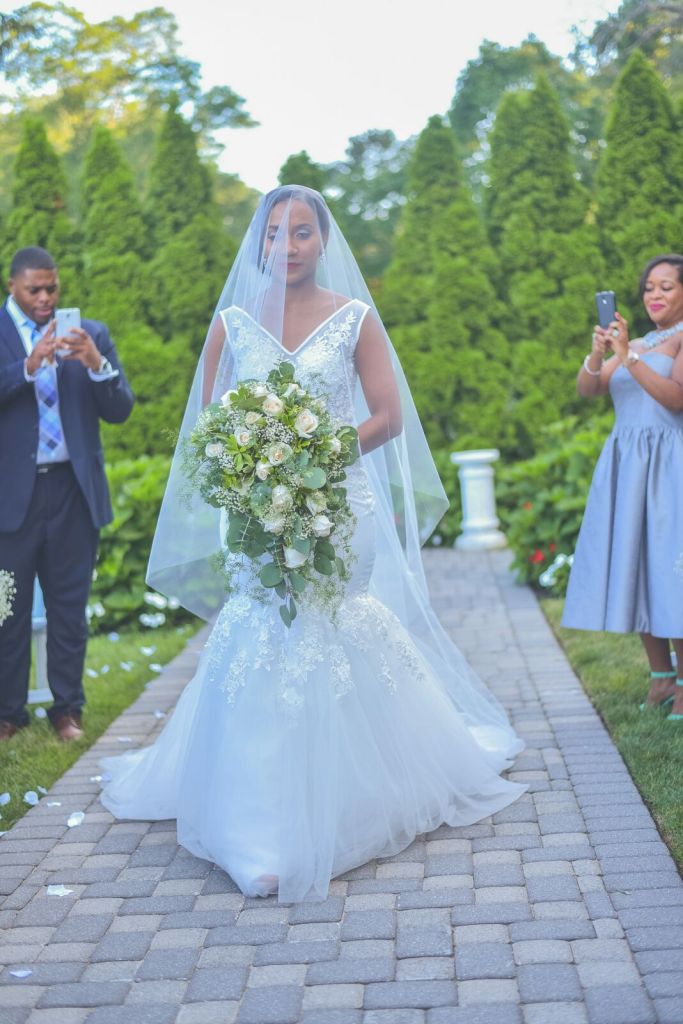 But Nathalie was so happy the look on her face was priceless.
How To Best Collaborate with Your Dressmaker
---
I absolutely loved that Nathalie took into account the the custom dressmaking process when planning her wedding. In days prior to making her dress, I received pictures and videos of her location. I knew of the jewelry she intended to wear. I even took into account the color of her bridesmaid and wedding flower bouquet!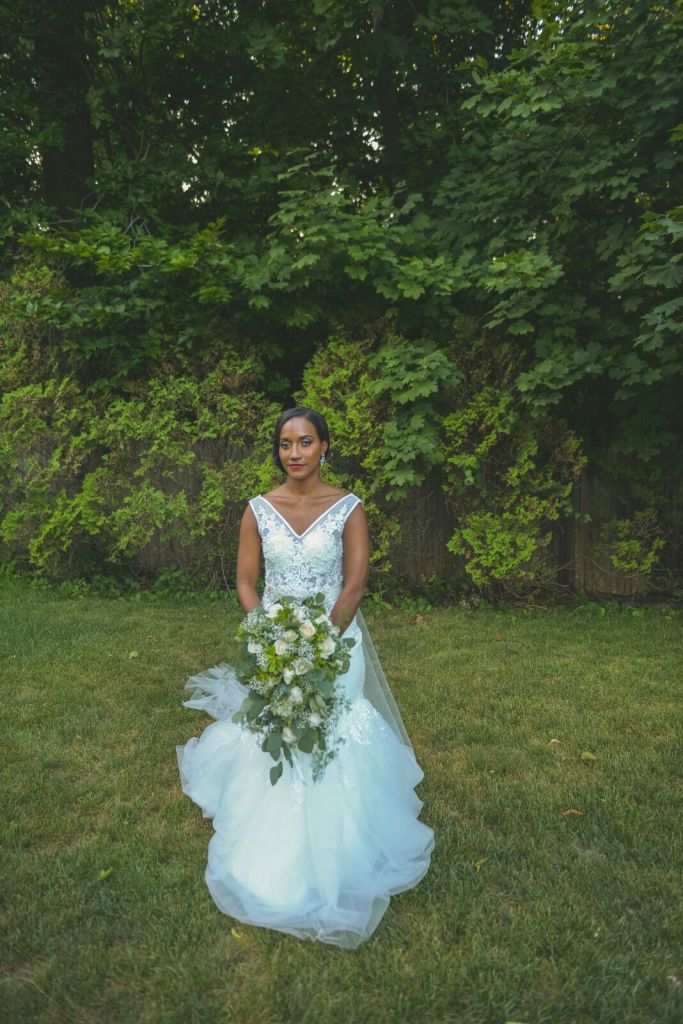 Believe it or not these are crucial in the making of a gown and my pictures below will demonstrate it. In the end everything was in sync! The custom bridal gown was in harmony with every single aspect of the wedding, from the venue to the decoration.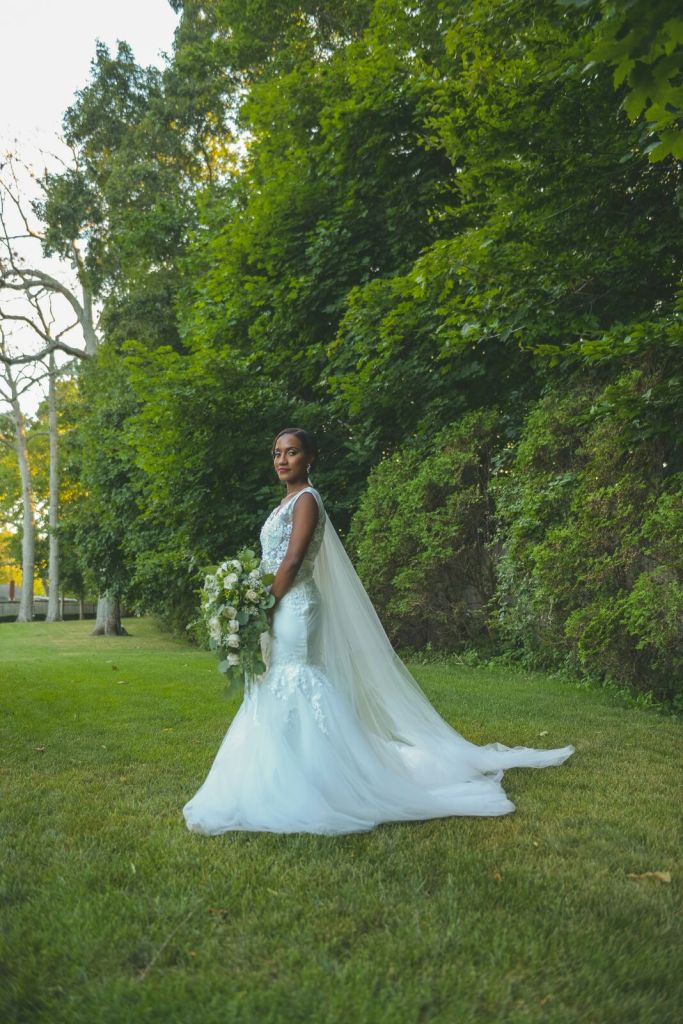 By the way. the setting of her wedding was so beautiful and  very whimsical. So much personality in the choices that were made!
Congratulations again on your beautiful union
Custom wedding dress by MeJeanne Couture (designed by Christelle Dominique)
Picture taken by Hugues Robert Marsan