Meeting Ashley Laroche
My next blog entry is about the making of Ashley (Dahlberg) Laroche's MeJeanne Couture custom wedding dress. We met at Tessa (Jean Pierre) Gaetjens' wedding -for whom I had made a beautiful custom wedding dress. There she was, effortless, sexy… a breath of fashion breath of fresh air conspicuous mint green Greek inspired gown. Not only did her fashion sense strike me but her conversation and laughter made an impression as well.
As we sat across from each other, she shared her life story which was romantically riveting.Through her words, I found a hopeless romantic who had left the fast pace life of California to adopt the picturesque surroundings of Cap Haitian. Truly I had found a kindred spirit.
A couple of months after that wedding, I got the call from Ashley and I was ecstatic. I won that appointment due to her extensive and positive research and feedback my work has garnered throughout the years.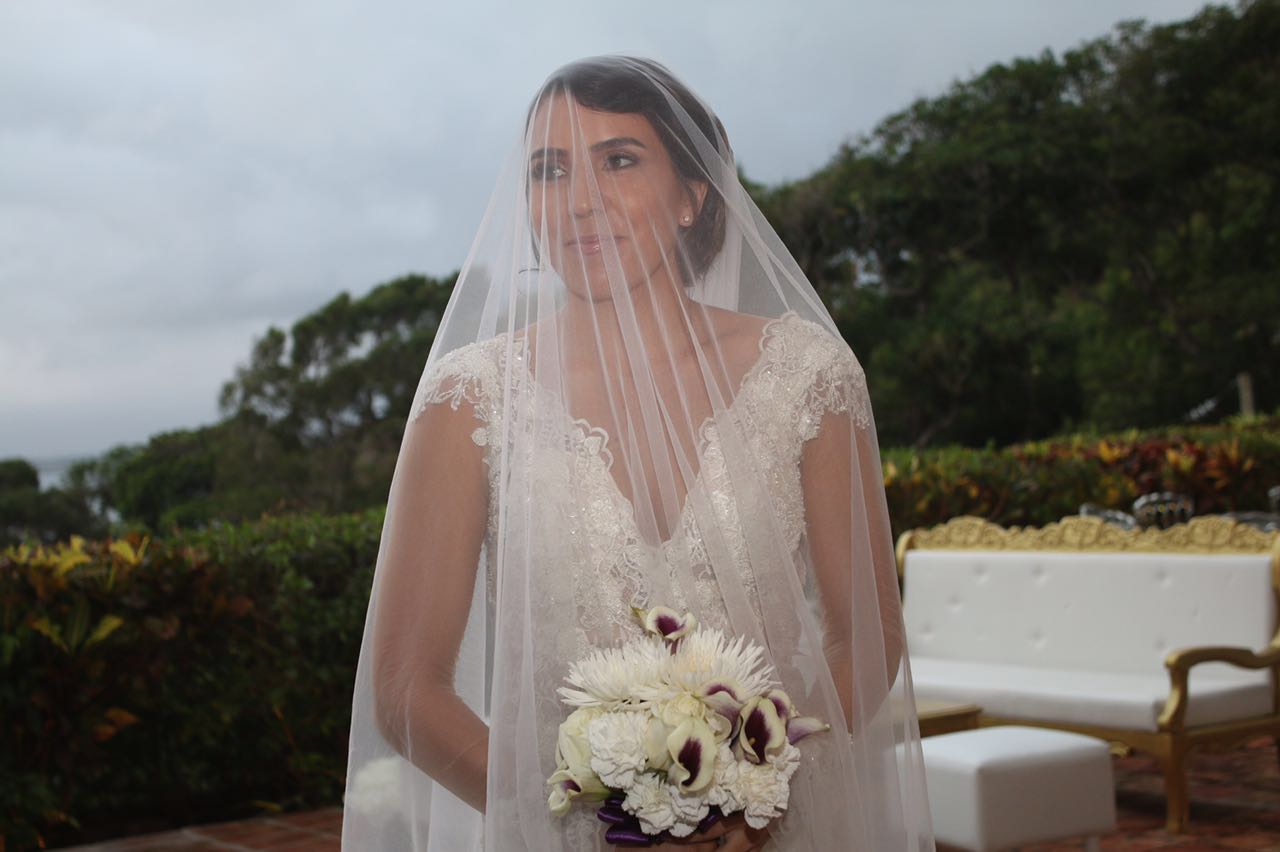 The Benefits of a Custom Wedding Dress
Since our initial contact, Ashley had traveled to California and tried at least 10 gowns. None of them stood out enough for her to make a decision.

What Ashley truly wanted was a mixture of the styles and features she liked.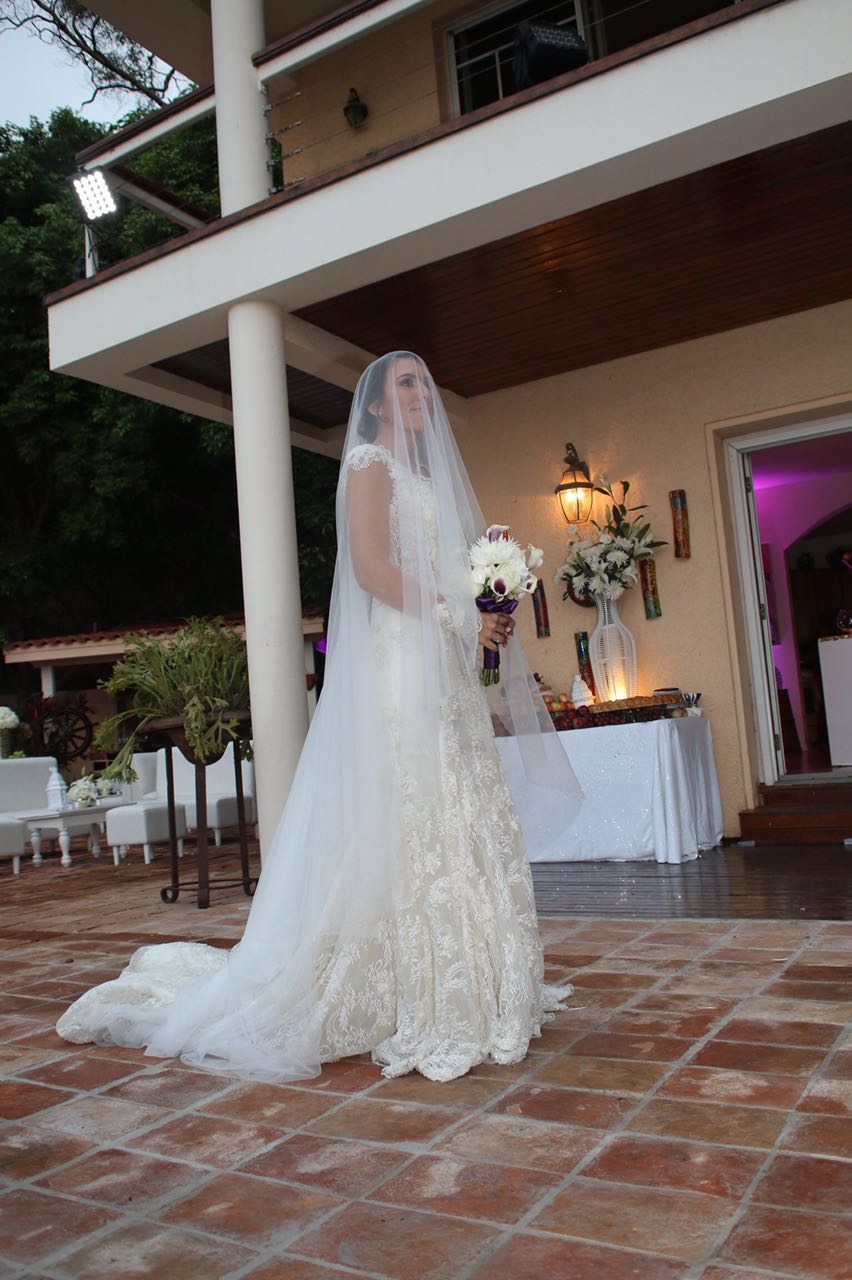 That is the reason why brides enjoy MeJeanne Couture's custom bridal services. The ability to create a dress no only based on size but designed around style preferences is an affordable luxury that each bride deserves.
The Creation of Ashley's Custom Bridal Gown
After a few chats and inspirational photos exchange, I sketched a gown that combined all the key elements of her perfect custom wedding dress. It featured a cape which I thought brought a fresh touch. One problem surfaced quickly. Would the cape be over the top? Between the cape and the veil, what was more important?
After weighing all of our options, looking at the fabrics she liked and the features she wanted in her custom wedding dress careful thought and fabric selection, we decided that a veil would be the best choice.
Ashley wasn't confident that the silhouette of the designed I suggested would fit her body. To gain her confidence, I offered to create the same gown with an affordable fabric. That way she could be more at ease and make changes if necessary. I want any of my MeJeanne Couture customer to feel comfortable and confident in the gowns I make for them.